Move Needles: Brand Development
CREATIVE CHALLENGE
Maine Association of Nonprofits (MANP) had been struggling to deliver a clear understanding of the services they offer. They needed help prioritizing their audiences and crafting simple and consistent messaging. Then they needed help with design, a visual look and feel that would support and amplify those messages. 
PROCESS
We collaborated with Gary Stern International Consulting to address MANP's brand messaging and how that would be translated visually. To that end, we formed a branding committee of stakeholders to steer the process and gather feedback from several larger stakeholder focus groups. 
CREATIVE SOLUTIONS
Together we crafted a positioning strategy–a brief internal reference document–that accurately described MANP as intelligent and forward-thinking. The document outlined how we would emphasize MANP's relevance in the nonprofit sector and communicate MANP's leadership in the state through its current offerings. It also included a messaging matrix that spelled out specific language to convey various benefits to distinct audiences. In addition, the positioning strategy described a comprehensive redesign that would work to communicate visually through simple, clear, highly relevant and tangible info-graphic style call-outs.
TACTICS
Although we've since produced several reports, event graphics, and two ad campaigns, our initial brand elements included the MANP logo and stationery design, annual report, and website design, plus this 20-page book detailing the new brand standards.
CLICK HERE if you'd like to see what insights we can bring to your brand.
---
"Jodie possesses a unique combination of vision and detail, allowing her to view an organization's work from both a strategic and tactical level. She's been a great partner in identifying potential opportunities and has added value to every project she has done for us. She also brings great energy and a client-centered approach to her work, and she is a lot of fun to work with!"
Scott Schnapp, Executive Director, Maine Association of Nonprofits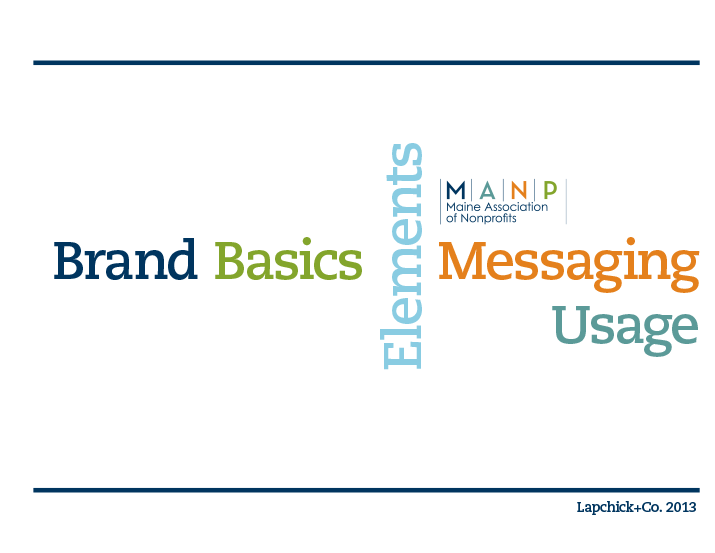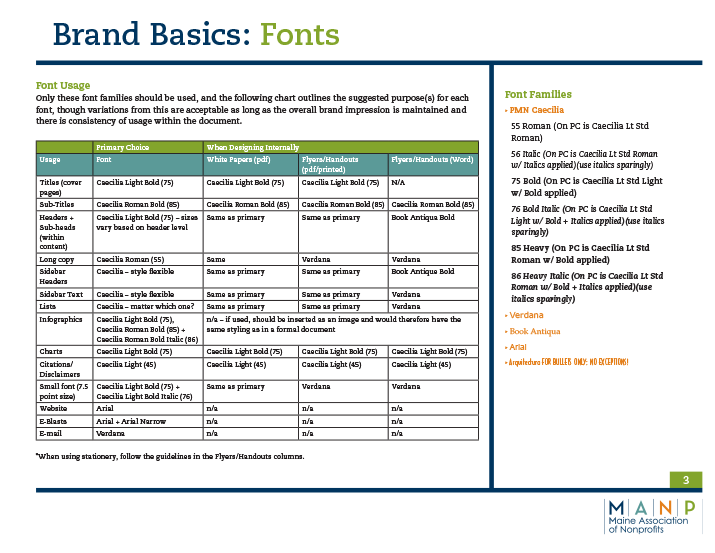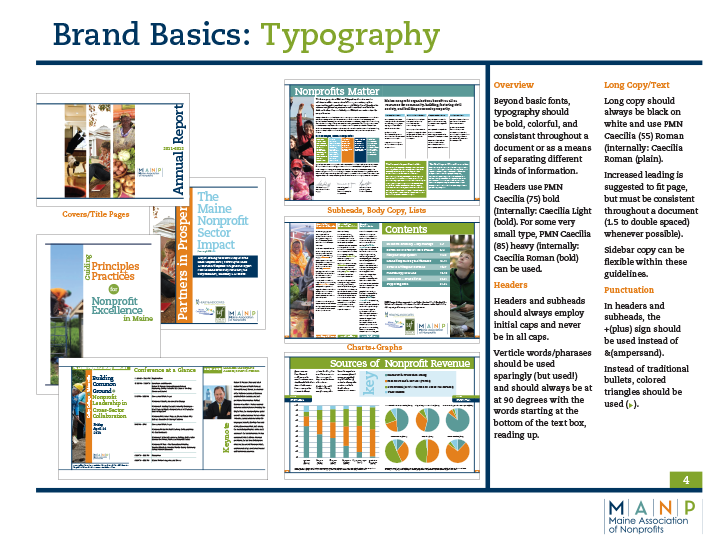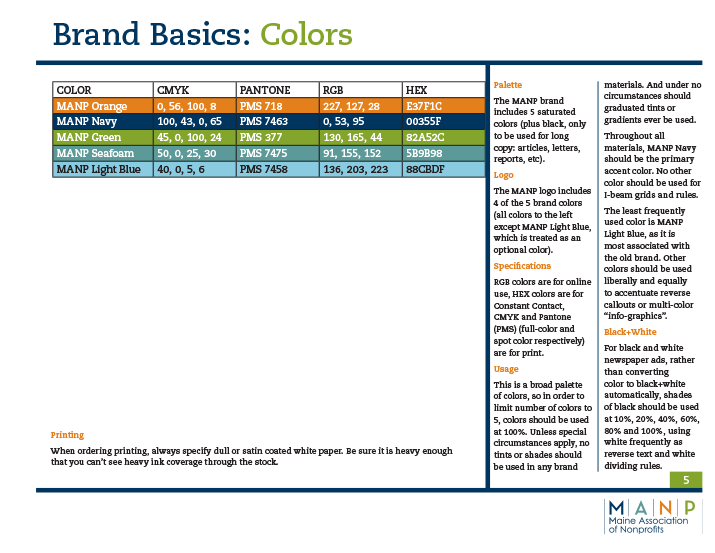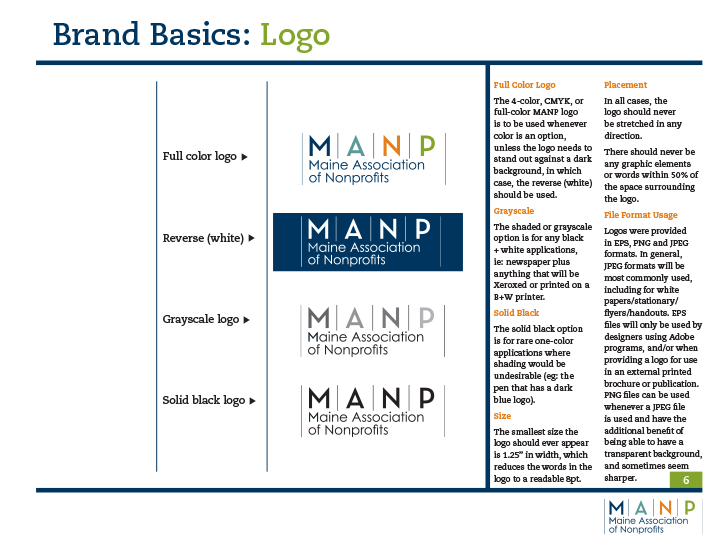 Brand Book
MANP Logo Usage